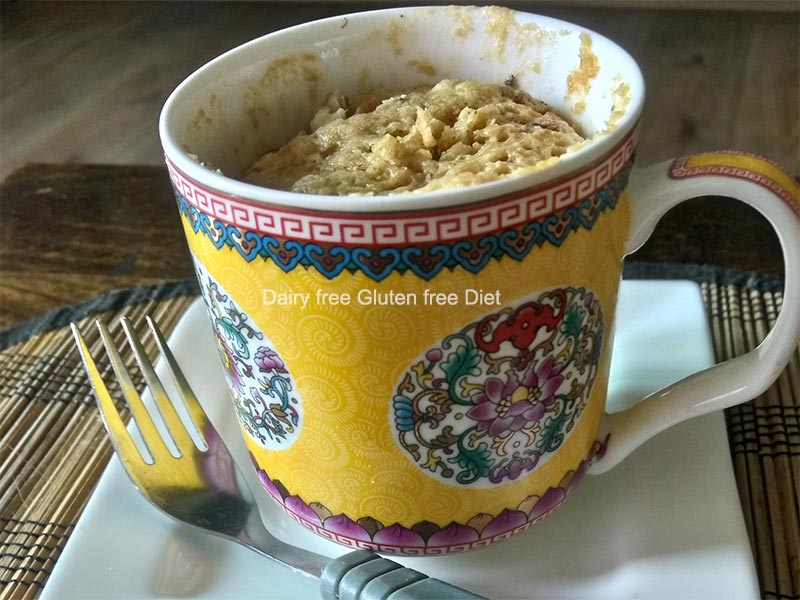 19 Apr

2 Minute Mug Cake / Microwave

This 2 Minute Mug Cake is a welcome relief for people who do not like elaborate baking. Added to it, it is Vegan and Gluten free. That makes it quite a delicious and healthy dessert.

How much ever health conscious you are, there are times when your mind demands some indulgence by means of sweets. There are very few who are not sweet toothed. It's better to listen to your mind and give in at such times, else the craving increases. But the trick is to eat healthy sweets so that both your body and mind are satiated. Here's a recipe for a 2 Minute Mug Cake that you can make in a jiffy.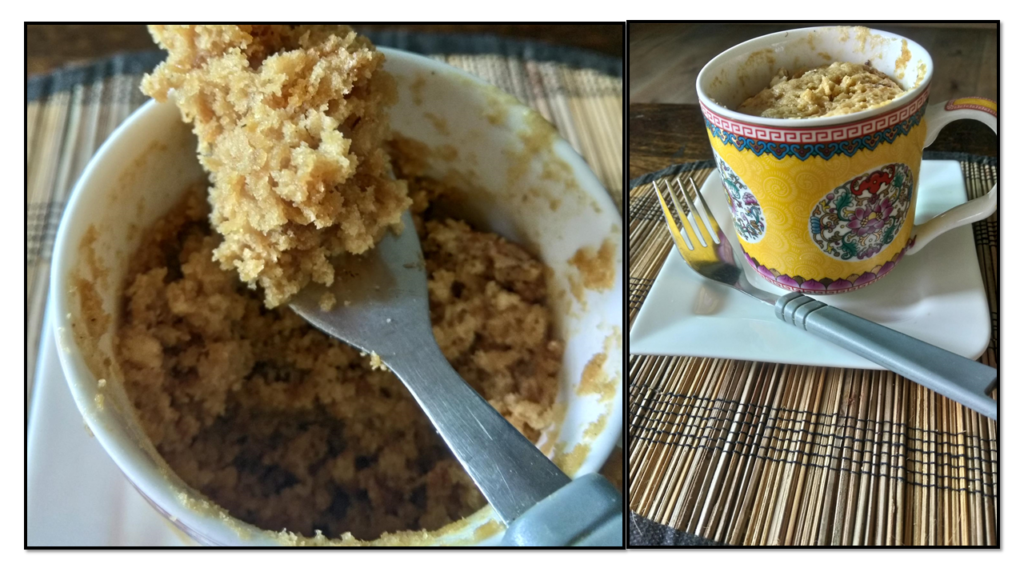 How do you make this mug cake?
Ingredients:
3 tblsp Gluten free flour mix
3 tblsp jaggery powder
3 tblsp almond milk /coconut milk
1 tblsp cooking oil / any nut butter
¼ tsp Baking powder
¼ tsp Vanilla essence
2 walnuts chopped
1 walnut chopped for topping
Mix everything (except walnuts for topping) directly in a mocrowavable mug or mix in a bowl and pour in the mug. Mug does not require greasing.
Make sure that the mug is only half full. The cake rises.
Top with chopped walnuts
Microwave at High for 1.30 minutes*
*Each microwave is different. Mine got done at 1.30 minutes. Insert a toothpick and check if its done. Else, keep for another 30 secs.