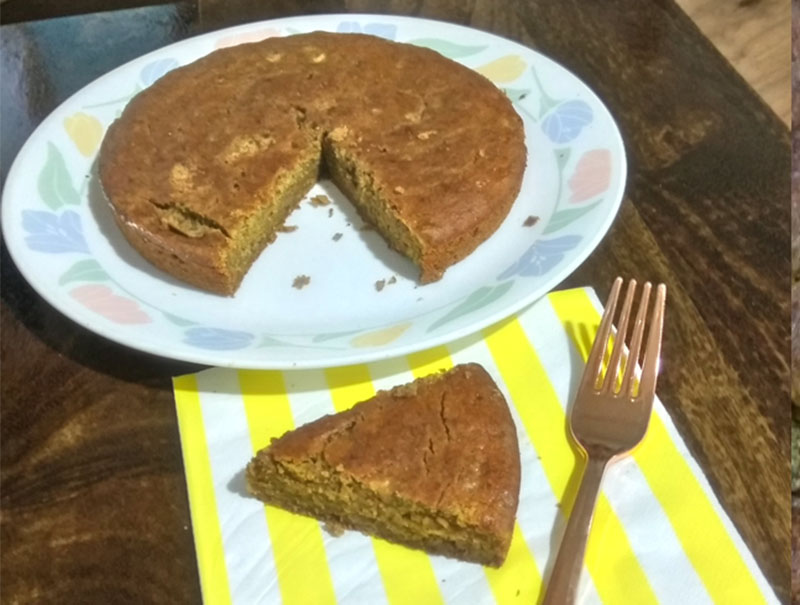 21 May

Sponge Cake / Gluten free Sponge Cake

Sponge cakes are very popular for their softness. This Gluten free Sponge cake is no exception. Quick to make and healthy dessert.

To begin with, the key ingredient in all baked goodies like Sponge cake, bread, pizza, pasta, cookies, etc is all purpose flour / maida / whole wheat flour. As someone who has loved baking, replacing these with gluten free flour for baking has been a tedious process. Just substituting the wheat flour / maida with equal quantity of any non-glutenous millet flour does not work. Cakes / muffins do not turn out the way they should. Because the bleached white flour is actually part protein and part starches. In short, to make a glutenous flour using non glutenous ingredients we need to mix some starch with protein.

To add, most of the flour mix use Xanthan gum / Guar gum to aid binding. Though they are plant based, there are various pros and cons of these 2 ingredients and hence I preferred to make a flour mix without them.

After a few trial and error attempts, I have finally arrived at this flour mix to substitute all purpose flour in any type of baking. A flour mix that contains both starch and protein. The starches that are used, help in binding, make the end product fluffy and light, and also reproduce the familiar white color in them.  But they may not have much nutritional value. Hence I've tried to reduce the starches to the minimum. This flour mix is easy to make with readily available ingredients. All my baked recipes in this site use this Flour mix successfully.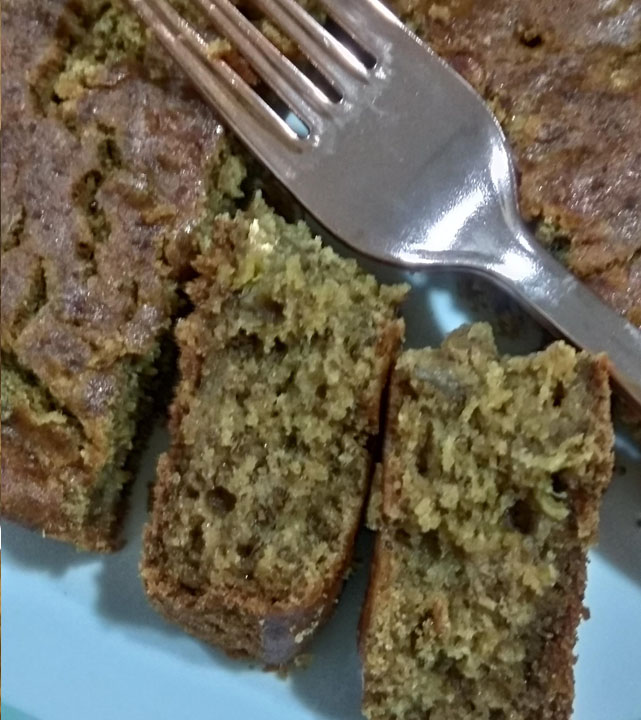 Ingredients:
1 cup Gluten free Flour mix
½ tsp Baking Powder
½ tsp Baking Soda
2/3 cup mashed ripe bananas
2 tablespoon flaxseeds powder mixed with 6 tablespoon warm water
2/3 cup jaggery powder / brown sugar
¼ cup oil
1 tsp vanilla essence
¼ cup coconut milk
Preheat Oven to 180˚ C / 350˚ F
Mix all flours, baking soda, baking powder and sieve.
Mix mashed banana, flax seeds meal, jaggery powder, oil and vanilla essence and whisk well till they blend to a thick paste.
Add dry ingredients to wet and mix with light strokes, adding coconut milk.
Grease and flour a 8" round baking dish, pour mixture into it and bake for approximately 25 minutes or till a wooden toothpick comes out clean.
Allow to cool.