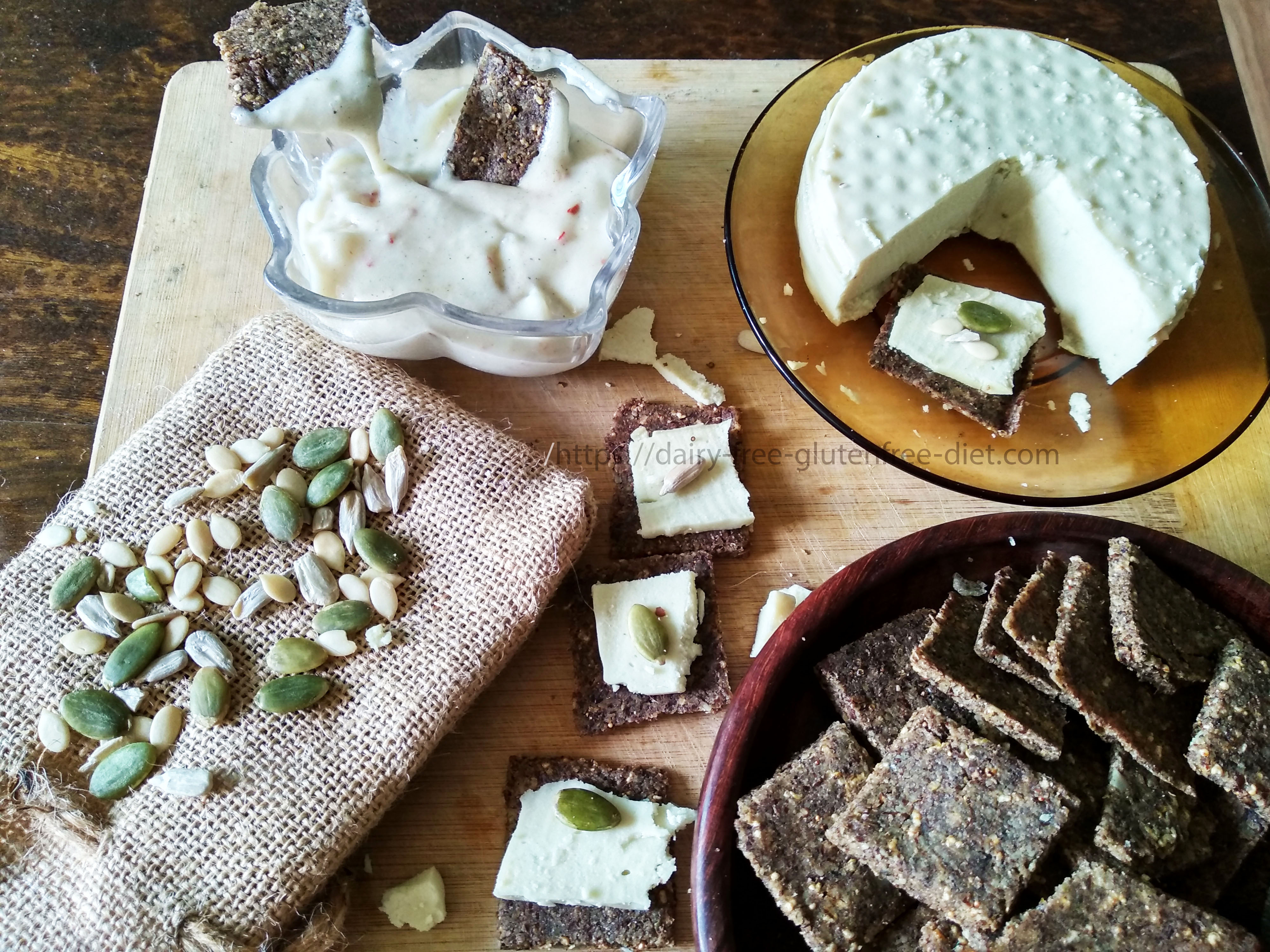 22 Oct

Flaxseed Crackers / Gluten free

Crackers are an all time favourite snack that goes blissfully with evening tea / coffee. Most similar to savoury biscuits, crackers are crisp, thin, flat squares or rounds. Graham Crackers are the most famous crackers available in the West. Most crackers are made with flours that contain gluten. Though Gluten free versions are available off the shelf in the West, they are seldom found here in India. Hence I preferred to make a gluten free version of these crackers at home. These Flaxseed Crackers are grain free, unleavened and healthy crackers. The addition of seeds like pumpkin seeds, etc alongside Flaxseed offer true snacking pleasures of life. Take them in your lunch box or store them in your kitchen.

These Flaxseed Crackers make a healthy substitute for your tea time store bought biscuits made with processed flour.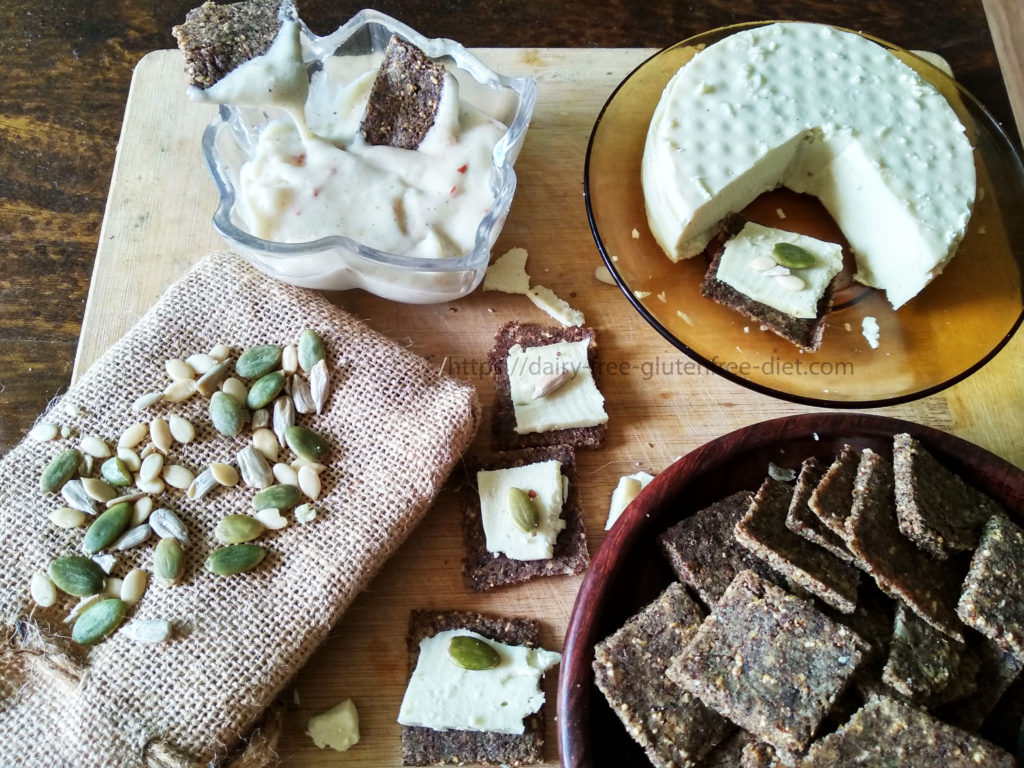 Ingredients:
½ cup Flax seeds
½ cup mixed seeds (pumpkin seeds / sunflower seeds / watermelon seeds)
¼ cup poppy seeds
¼ cup popped up Rajgira* (Amaranth)
1 tsp rock salt
1 tsp Kasuri methi crushed
1 tsp pepper powder
1 tsp onion powder (optional)
1 tsp mixed Italian herbs (optional) /
1 tsp chaat masala / any masala of your choice
1 tsp oil (optional)
¼ cup water
*Popped up Rajgira is available in the market. Else, you can dry roast 1 tablespoon of Rajgira seeds in a hot pan till they pop up like popcorns. Be sure to cover the pan to prevent the seeds from popping up all over your counter. Keep shaking the pan at the same time so that the seeds don't get over roasted. It yields more than ¼ cup puffed seeds.
Cheese dip:
Blend 1 medium boiled potato, ¼ cup coconut milk, 1 tablespoon grated vegan cheese, salt to taste, pepper powder to taste in a high speed blender.
Direction:
Dry roast the flax seeds, mixed seeds and poppy seeds separately till they leave a nice aroma. Do not over roast.
Add all other ingredients except the puffed Rajgira and dry grind in a mixer to a coarse powder.
Take in a bowl and add popped up Rajgira at this stage.
Add water and make a thick dough.
Apply a little oil and rest the dough covered for 15 minutes / leave in refrigerator.
Roll the dough between 2 baking sheets to as a thin shape as possible. Do not worry about any proper shape. Gently peel off the top sheet and cut the dough with pizza cutter / knife to squares or rectangles. Do not separate them.
Preheat the oven to 170˚.
Transfer the crackers along with the baking sheet to the baking tray and bake for 20 minutes.
Baking time differs from oven to oven. Remember that the longer you bake, the crispier they become. But make sure not to burn them.
These crackers taste heavenly with the sliced Vegan Cheese and with the cheese dip.