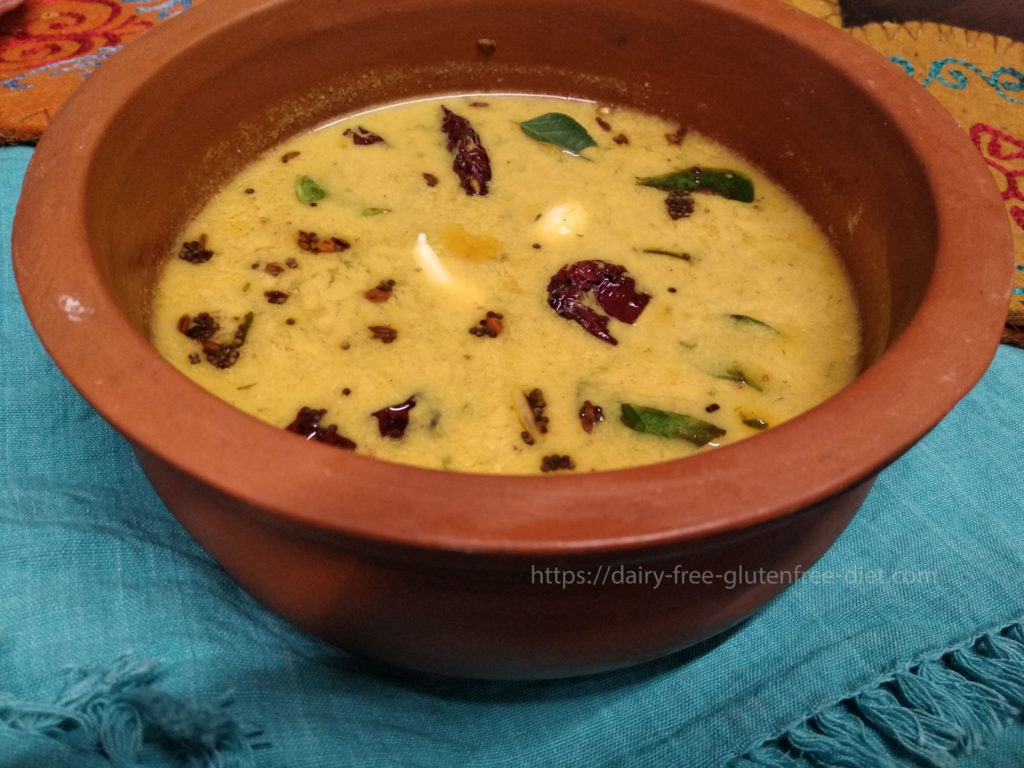 23 Oct

Majjiga Charu /Buttermilk Rasam

Every region in Indian Cuisine has one or more recipes made of curd / yogurt. Known as Mor kuzhambu in Tamil Nadu and Kadhi in most other North and Western parts of India, Majjiga Charu is one such dish from Andhra & Telengana Cuisine. It literally means Buttermilk Rasam. It's a variation of Majjiga Pulusu which uses vegetables. Majjiga Charu does not need any vegetable except onion. Also called Perugu Charu, it is supposed to be spicy like any other Andhra dish, but very tasty and delicious. Here I have slightly tweaked the original recipe and omitted onion but added few other seasonings. Here it goes.

Ingredients:
2 cups Groundnut Buttermilk (made from Groundnut curd)*
3 green chillies
1" piece ginger
Coriander leaves
1 tsp cumin seeds
Salt to taste
*You can use normal buttermilk
Roast the following in ½ tsp oil and grind to a fine paste adding little buttermilk:
1 tsp Tur dal
1 tsp coriander seeds
1 tsp black pepper
2 broken dry red chilli
2 garlic sliced (optional)
Tempering:
1 tsp coconut oil
1 tsp mustard seeds
1 tsp cumin seeds
½ tsp fenugreek seeds
4 broken dry red chillies
Pinch of asafoetida
Curry leaves
Directions:
Take the buttermilk in a vessel. Make sure its neither very thick nor very watery.
Pulse the green chilli, ginger, coriander leaves and cumin seeds to a coarse paste and mix with the butter milk.
Add salt and ground paste of tur dal, coriander seeds, pepper and red chillies.
Mix well and bring to just one boil on a slow flame.
Heat oil for the tempering and roast the ingredients.
Pour over the curd mixture.
Add little lime juice if your buttermilk is not sour.