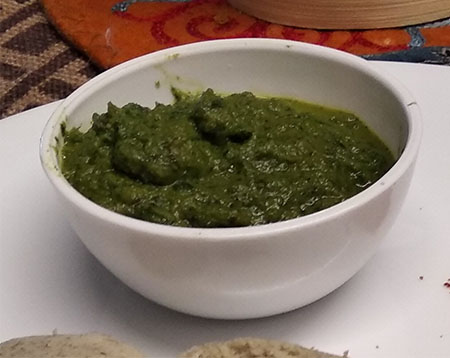 20 Feb

Capsicum Chatni / Capsicum Chutney

Chatnis are favourite with all Indian cuisines. They are so versatile and colourful, that they serve as a side dish to many main course items. One such Chatni is Capsicum Chatni.

There are different varieties of Chatni. Most of them are fresh and raw. Some are sauteed.  Some are sweet, some are spicy. Coconut Chatni and Green Chatni are the most common among Chatnis. These chatnis also make good dips with chips. They are colourful and so add colour to the dish. They also look appetizing. Indian Chaat items necessarily use different kinds of Chatnis. They are also known by different names in different regions. In Tamil Nadu, it is known as Thogayal / Thovayal. In Telengana they call it Tokku.

Before the entry of mixers and blenders, chatnis were always ground in stone mortar and pestles / stone grinders. Traditionally Chatnis were always made at home. But there are commercially available chatnis these days. But Homemade Chatnis are the best because they are fresh, cost effective and made according to family's standards.

This capsicum Chatni goes well with idli, dosa and parathas. It makes good spread for sandwiches too. You can also make this with Red Bell Pepper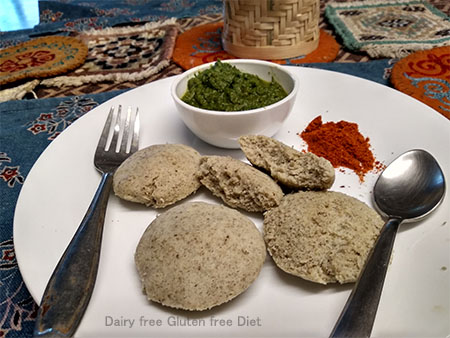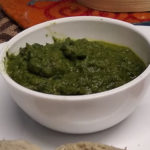 Print Recipe
Capsicum Chatni
Ingredients
1 medium sized capsicum cut into cubes

½ medium sized onion cut into cubes

½ medium tomato cut into cubes

1 green chilli

Handful of coriander leaves chopped

Salt to taste

1 tsp oil
Instructions
Heat oil and add onion first and sauté till onions become translucent.

Add capsicum and green chill and sauté further.

Add tomatoes and sauté for few more minutes till tomatoes become soft.

Switch off flame, add coriander leaves and sauté for few minutes in the retained heat.

Once cooled grind all to a fine paste. You may not require water. If need be, add a spoon of water.
Notes
This chatni can be made with Red Capsicum as well. If you are using red capsicum, use red chilli instead of green chilli
You may check for more chatnis here