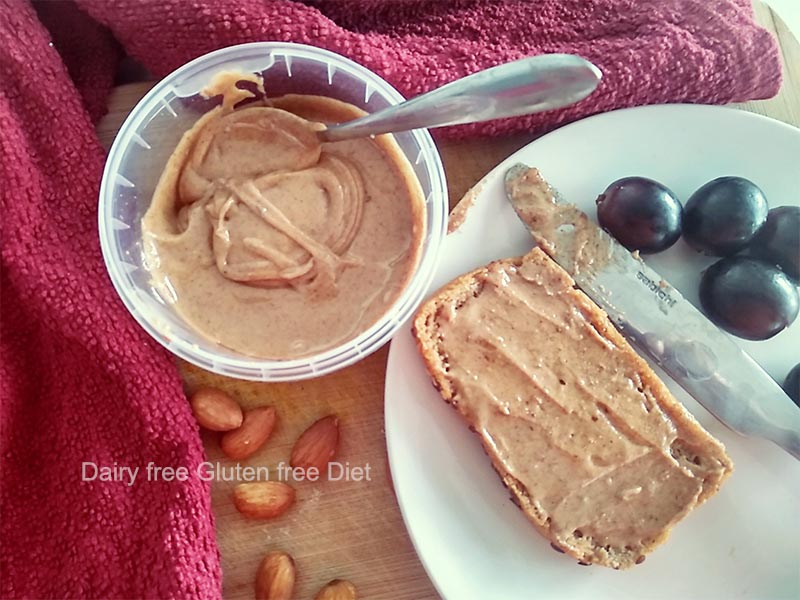 10 Oct

Dairy free Substitutes | Homemade

I'm giving two exotic Dairy free Substitutes here. Sweetened condensed milk and Dairy free butter.  I have already shared basic recipes for dairy free nut milk, nut based cheese, pumpkin seed cheese and yoghurt / curd.

Many basic baking recipes use butter. Condensed milk is another dairy product that many Indian sweets use. There are many children with special needs who are medically advised to go Casein free. Casein is a protein found in milk and other dairy products to which such children are diagnosed to be allergic. These Dairy free Substitutes can help such children enjoy cakes, cookies and other goodies.

1: Almond Butter

The most popular among nut butter is Peanut butter. But of course, peanut is a legume and does not belong to Nut family. You can make butter out of any Nuts. These nut butters come in handy when the recipe demands butter. This almond butter is a healthy option for spreading on your toasts and even rotis.

You can always source Almond butter from Amazon. But once you make it at home, you will realise how much you are being taken for a ride. Homemade almond butter is way cheaper and above all very easy to make. Since we are just two in my family and requirement for almond butter is very rare, I have used just one cup almonds. If you want more butter, please increase the quantity. But if the quantity is more than 2 cups, it makes sense to process the almonds in a food processor or high-speed blender such as Vitamix. But since the quantity is very small I could not use my food processor. Also I realised many families in India may not own a food processer. Hence I attempted to make it in a common blender. If you own high speed blender, please use it.

For making this butter you need to have some patience. You have to keep blending the almonds without adding water / oil till the almonds start releasing their own oil. This requires running the blender at short intervals and frequent scraping of the ingredient. I have shown in the video different stages of this butter. If you want a crunchy butter, you can stop at one stage. If you want a creamy butter, you need to continue to blend till it is smooth and creamy. Blending time depends on your blender.

Ingredients:

1 cup almonds

Directions:

1.Roast the almonds in an oven at 180˚ C for 10 minutes

2. Alternately, you can dry roast on a heavy bottomed skillet till the almonds turn brown. Make sure not to over roast.

3. Start blending without adding water / oil

4. If you want a crunchy butter, stop blending mid-way.

5. If you want a creamy butter keep blending till you achieve the creamy buttery consistency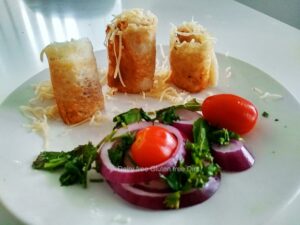 2. Sweetened Condensed Milk
Condensing any milk means simply mixing it with sugar and exposing it to heat so the water evaporates off and the sugars slightly caramelize. I personally wouldn't recommend nut milk to be exposed to extreme heat. With milk from Soya and rice, you can take this liberty. But I avoid Soya products as well. Hence this Condensed milk is no cook recipe. I have used Cashew for this purpose. Mainly because, cashew gives thickness that is suitable for condensed milk. Secondly, they are inherently sweet in nature so you can reduce the sugar quantity. Here I have used coconut sugar. However, you are free to use any sweetener of your choice—such as cane sugar, brown sugar, maple syrup, honey, etc. the quantity of sugar is flexible. You can make it as sweet as you can.
Though I have used Cashew for the start, I shall be experimenting with other nut free options as well as most children are allergic to nuts too. Will come out with more posts.
Ingredients:
1 cup cashew nut
¾ cup coconut sugar (you can use any alternate sweeteners of your choice)
½ to ¾ cup water
1 tbsp almond butter
Directions: 
1.Powder the cashew in blender.
2. Add water slowly and blend till smooth
3. Add rest of the ingredients and blend further till creamy
4. Adjust the consistency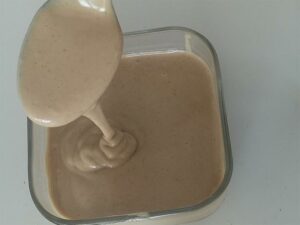 I shall post more recipes using these Dairy free Substitutes. Till then enjoy these.