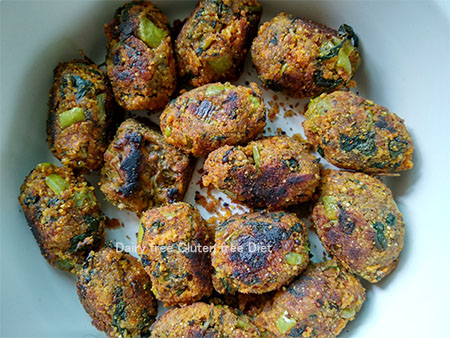 27 Jan

Pudalangai Palak Pidi Kari

Pudalangai Palak Pidi Kari / Snakegourd dumpling.

Pudalangai / Snake Gourd is not a popular vegetable among all cultures. But those who make it knows its worth. This super-vegetable offers abundance of health benefits. In fact, it is the healthiest vegetable with lots of fibre that aids in digestion and plenty of water content. Other health benefits include relieving acidity, eliminating toxins, preventing respiratory problems, controlling diabetes, etc. If you have not used it much, think about including this vegetable in your diet and make this Pudalangai Palak Pidi Kari / Snakegourd dumpling.

Snake Gourd is generally a bland vegetable. It does not allow you to play around much. But this one is such that you can have it as a snack or include it with your everyday menu like rice & dal as a side dish.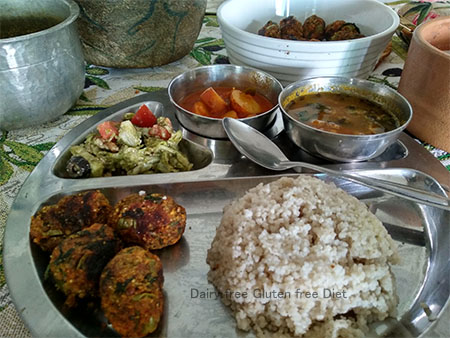 Due to its rich health benefits, I have steam cooked Snake Gourds to retain its nutrients. Finally toasted it in cast iron pan using very little oil.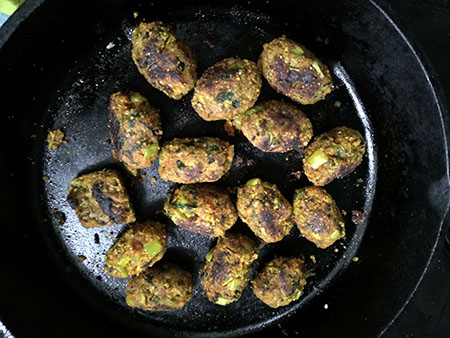 Though I have used Palak, you can still make it without it. I have used the Tavala Adai ready mix powder in this recipe. Please check this link.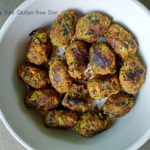 Print Recipe
Snake Gourd Spinach Dumpling (Pudalankai Palak Pidi Kari)
Ingredients
1 cup Snake gourd cut into small pieces

½ cup finely chopped Palak leaves (optional)

1 tsp chilli powder

2 tsp coriander powder

½ tsp turmeric powder

2 tbsp freshly grated coconut

Salt to taste

1/2 cup tavala adai ready mix

Tempering:

1 tsp oil

1 tsp mustard seeds

1 tsp urad dal

Pinch of asafoetida
Instructions
Steam cook the snake gourd till they become soft.

In a skillet, add 1 tsp oil and add the tempering ingredients.

Once its done, add steamed snake gourd and palak and sauté for few minutes.

Add chill powder, salt, dhania powder, turmeric powder and coconut and keep sautéing till they mix well.

Reduce flame, cover and cook for 2 minutes.

Open cover after 2 minutes and cook everything together till they form a lump.

Heat heavy bottomed skillet, brush with few spoons of oil and roast the dumplings in batches of 4 or 5 on low flame till it browns on all sides.

If you feel you want more crispier ones, you can add more oil / shallow fry in a pan.
Notes
Using spinach is optional. I had some left from my plant in my balcony. So added it.
Adjust the spice level as per your requirement.
You can also steam these dumplings.