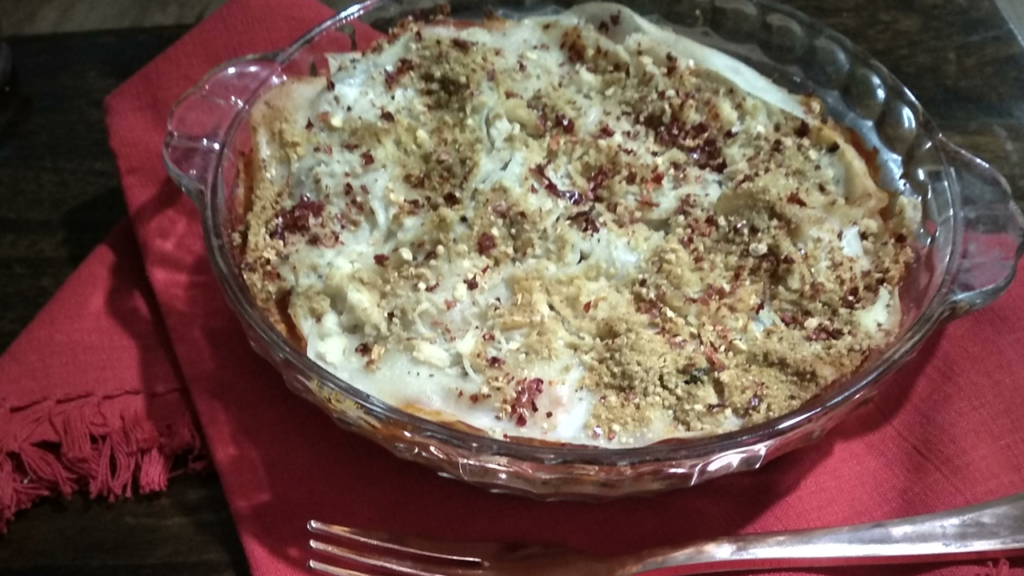 26 Jun

Lasagna Vegan & Gluten free

Lasagna (Plural Lasagne), an Italian dish is made with several layers of lasagne sheets (pasta) alternated with sauces and other ingredients, such as meats, vegetables and cheese. The first recorded recipe was set down in the early 14th century Liber de Coquina (The Book of Cookery). Lasagna can be made with various combinations of ricotta, mozzarella & cheddar cheese, tomato sauce, various meats or vegetables like spinach, zucchini, olives, mushrooms, and is typically flavored with garlic, onion, and Italian herbs. In all cases, the lasagne are oven-baked.

Having adopted a gluten free and dairy free lifestyle, I have used vegan cheese, vegetables and have substituted Rice papad sheets for pasta. The result was testified by Lasagna lovers who vouched it to be as tasty, if not tastier than the normal Lasagna.

For making Lasagna, major chunk of time is spent in preparations of sauces, cheeses and vegetables. Once these are ready, assembling Lasagna is a child's play. Just takes 5 to 10 minutes. For those living outside India, these sauces and vegan cheeses are available off the shelf. If you are one such, you are free to use them. But, for me, the fun lies in making them at home.  So please enjoy your Lasagna from scratch.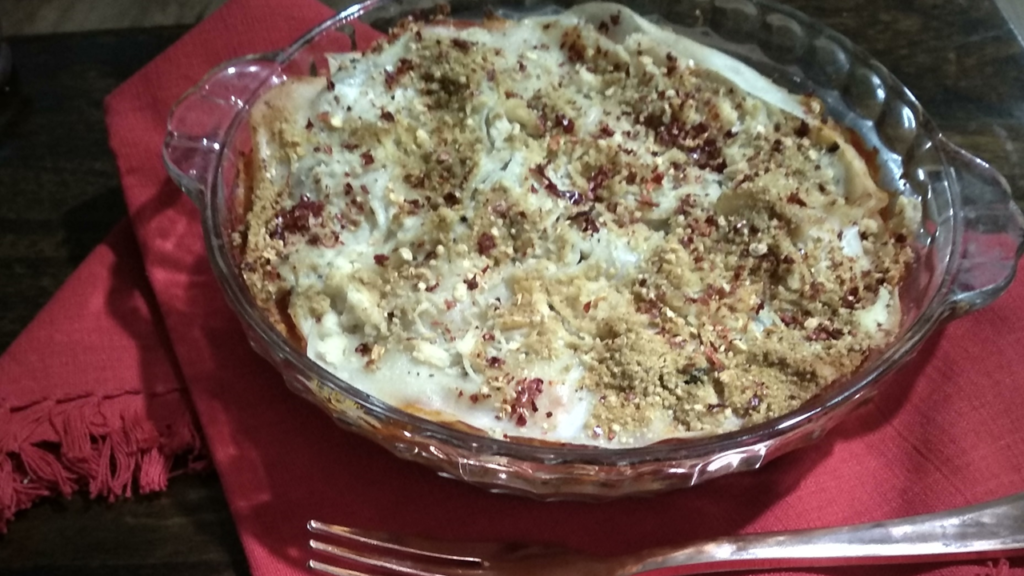 Red sauce:
Take 6 tomatoes, blanch, peel, and blend to a pure
In a sauce pan, add 1tsp oil, 2 tsp chopped garlic and 1 tsp chilli flakes, sauté for 2 mts till they mix well
Add 1 cup chopped onions and sauté till the onions are transparent.Add tomato puree, 1 tsp chilli powder, I tsp mixed dry Italian herbs, salt and sugar to taste. Sauté till the mixture becomes like a thick sauce
Vegetables:
Take 1/4 cup each mixed vegetables like cubed red, green and yellow bell peppers / diced baby corn /zucchini / broccoli / mushroom / any other vegetable of your choice & 1/3 cup chopped onion
Heat 1 tsp oil add 1 tsp chilli flakes and 2 tsp chopped garlic and sauté for 2 mts, add onion and sauté till transparent.
Add other veggies and stir fry for 3 to 4 minutes adding salt, chilli powder and Italian herbs (optional).
Do not overcook the vegetables
Cheese:
Vegan parmesan cheese 2 tablespoon (Store bought)
Vegan Cheese (home-made)
Vegan cheese sauce (home-made):
For cheese sauce, blend 1 boiled medium potato, 1 cup coconut milk, ½ cup water, salt and pepper (to taste) till they become smooth mixture.
In a saucepan, heat 1 tsp oil and ½ cup chopped onion and sauté till transparent
Add the blended mixture and sauté till they become sauce consistency
4. Gluten free Lasagna sheets:
Take 6 or 8 rice papad / any masala papad of 6" diameter.
Dip one by one in water till they become soft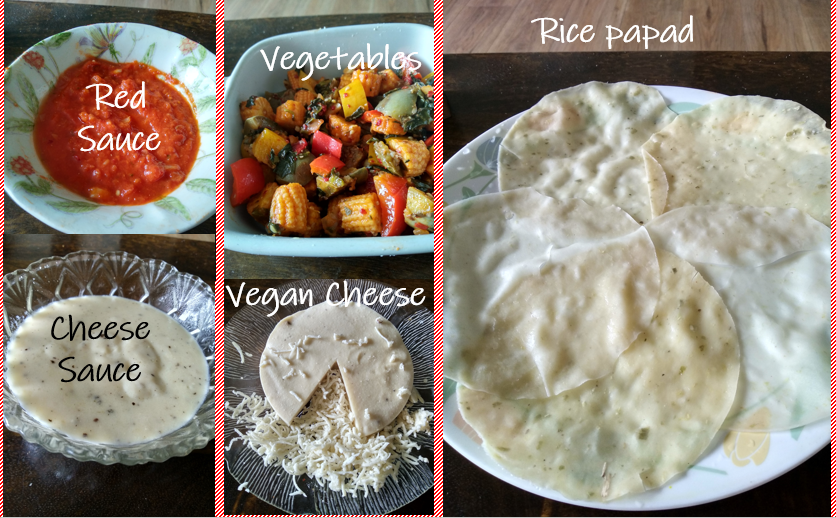 5. Assembling Lasagna:
In a 6" baking dish layer as follows:
Smear 1 tsp red sauce at the bottom of the dish
1 or 2 Papad sheets to cover the entire base
1/3 red sauce
½ vegetables
1/3 cheese sauce, Italian herbs
Grated vegan cheese
Repeat layer 2 to 6
Finally layer papad sheets, balance red sauce, cheese sauce, grated cheese, and parmesan cheese, 1 tsp chilli flakes
Cover with aluminium foil and bake at 180˚C for 25 mts. Remove the foil and bake for another 10 mts till the top becomes brown.