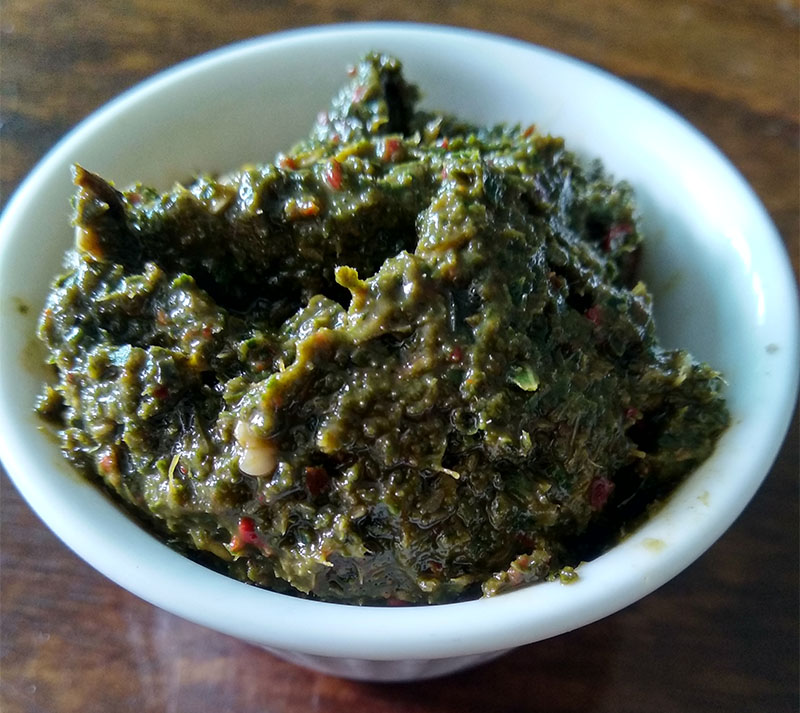 05 Jul

Curry leaves Chatni / Kariveppilai Thoku

Curry leaves Chatni (Kariveppilai Thoku) is a favourite in Tamil & Kerala cuisines. It is a soul food. When mixed with hot rice and consumed, it cleanses the stomach. You can store it in refrigerator for a week and in freezer for more than a month.

Curry leaves have lots of medicinal effects alongside having natural flavours. They add flavour and health benefits to any food item. They contain various antioxidant properties which aid digestive issues. Hence, in Tamil nadu, they serve this chatni whenever they serve heavy food. Practically every house has in Tamil Nadu & Kerala this tree in their backyard.

Surprisingly I found North and North East States do not use curry leaves much. I remember during my visit to a North East city, I wanted to cook Rasam on request from the family with whom I was staying. But I just couldn't get curry leaves anywhere in the market and they said they never use this. ?

This Curry leaves Chatni (Kariveppilai Thoku) is made using OPOS Technology:

In a 2 litre cooker add as follows:
2 tablespoon water, 1 tablespoon oil
2 cups Curry leaves (washed and pat dried)
4 to 5 dry red chillies
Gooseberry sized tamarind (1 tablespoon tamarind paste)
1 tablespoon jaggery
Salt to taste
Close the cooker with weight on and cook for 2 whistles. (2 minutes)
Release pressure and blend to a chatni consistency. Store this Curry leaves Chatni in a clean bottle.
Pl refer to this video: https://www.youtube.com/watch?v=GRbwCbywRXM