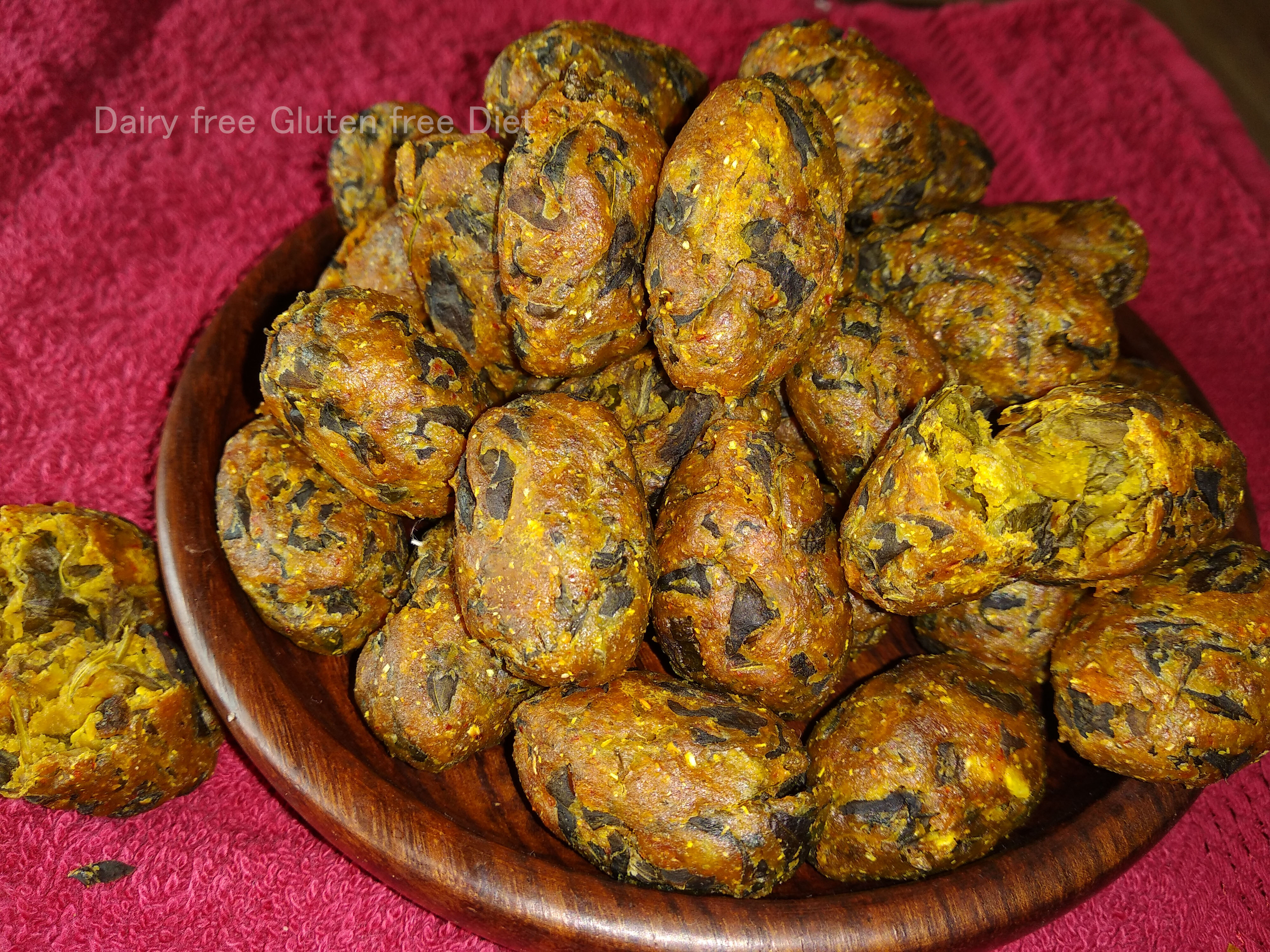 16 Dec

Methi Muthia / Methi Muthia with Millets

Methi Muthia / Fenugreek Leaves Dumplings is the most popular dish from Gujarat. Winter is here. What best season can there be to find fresh green Fenugreek leaves (methi) than winter? Methi Muthia uses whole wheat flour traditionally. But it's a different matter that many of them deep fry this to destroy all the goodness.

However people who are intolerant to gluten, need not miss this delicacy. I have used a mixture of Jowar and Sattu flour that makes it gluten free. And to make it even more healthier, I have steamed them first and baked them in the oven to make them crispier.

I love to visit vegetable market during winter. It's the time when market paints a riot of colours. You can find greens of all varieties, red & orange carrots, pink beetroots, purple cabbage & white radishes and turnips. It is the ideal time to make best use of vegetables and fruits. After all, the rudimentary secret to be healthy is to eat regional, seasonal and locally grown food items.

Coming from the lands of Gujarat, methi muthia is a popular winter special. Not only is it delicious when eaten as a snack with tea, it is also a main item in another famous Gujarathi winter special dish Undhiyo.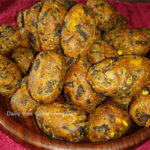 Print Recipe
Millet Methi Muthia
This recipe uses standard measuring cups. 1 cup=250 ml
Ingredients
1

cup

jowar flour

1/4

cup

sattu flour

2

cups

washed, cleaned and finely chopped methi leaves

1

tbsp

ginger green chilli paste

1

tsp

chilli powder

1

tsp

coriander seeds powder

1/2

tsp

cumin powder

1/8

tsp

asafoetida

1/2

tsp

turmeric powder

2 to 3

tsp

jaggery powder

1

tsp

caraway seeds (ajwain / omam)

2

tsp

sesame seeds

salt to taste

1

tbsp

curd (I used my groundnut curd)

1

tbsp

lime juice
Instructions
Mix both flours thoroughly and set aside.

In a bowl add all ingredients to methi leaves and mix well.

Keep for 10 minutes. The mixture will leave water.

Now add the flour and knead to a stiff dough. Check for spice levels before kneading.

You may not need any extra water for binding. If at all, only a few tbsp of water might be required.

Divide the dough into small gooseberry sized balls and roll in to oval shaped balls.

Steam for 15 to 20 minutes.

Preheat the oven to 200˚C. Spread the muthias in a baking sheet on a baking tray and bake for 15 mts. Turn them and bake for another 15 minutes.

If you do not want to bake, you can sauté them without oil in a heavy bottomed skillet till they become brown.

Notes
If you want you can shallow fry the muthias in a pan with little oil.
Baking time differs for each oven. Check if the muthias are done and crisp.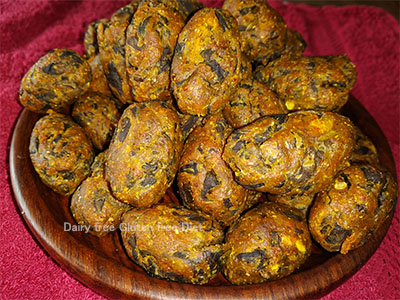 You may find more such healthy snacks here