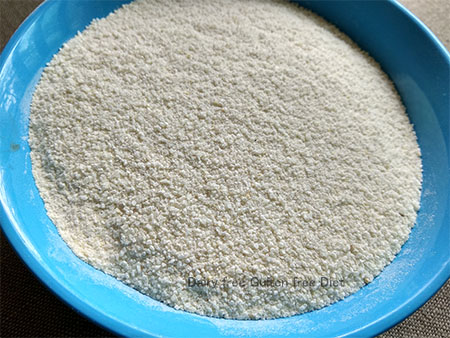 31 Jan

Instant Idli Mix / Ready mix for idli

Instant Idli mix works well for working couple, bachelors, beginners and students. Regular idli requires lot of planning. You have to soak it previous day for 4 hours. And grind it in a mixer / grinder and ferment it for 12 hrs. If you live in a cold climate country fermentation requires more time. To avoid all this, you can make this Instant idli mix on a weekend when you have time and store it. Even though the result is slightly different from regular idli, it does taste good. When you have it hot with Flax seeds Molaga podi, chatni or sambhar, it makes a very good instant home made & healthy south Indian breakfast.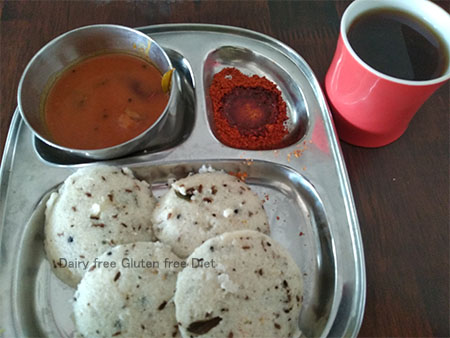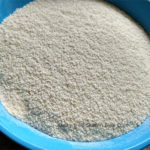 Print Recipe
Instant Idli Mix
This recipe uses standard measuring cups. 1 cup = 250 ml
Ingredients
2 cups Idli rawa

1 cup whole urad dal / split urad dal

½ cup Poha (aval / avalakki)

2 tsp fenugreek seeds
Instructions
Dry roast the idli rawa till it is warm. Just for a few minutes. Do not over roast. Keep aside.

Dry roast the urad dal lightly in a skillet. Do not over roast. It should just feel warm when you touch it.

Add the fenugreek seeds and roast for 1 more minute.

Add Poha and roast for few more minutes till everything becomes warm.

Powder urad dal, methi and poha in a mixer sieving through a sieve.

Mix thoroughly with idli rawa.

Store in an airtight container.
Notes
If you do not have Idli rawa, pulse rice to a coarse rawa consistency. 
Store the flour in an airtight container. If you live in a humid place, its preferable to store in refrigerator. 
For making idlis:  
Take ½ cup flour and mix with ½ cup curd and salt to taste.
Add enough hot water to bring it to idli atta consistency. Keep covered for 15 minutes for the rice and urad dal mixture to absorb the water.
If the dough becomes very thick after 15 minutes, you can add more water to bring it to idli atta consistency.
Pour in idli moulds and steam for 10 minutes.
If you want softer idlis, you can add 1 tsp Eno fruit salt or ½ tsp baking soda. I normally avoid both.
Alternately,
Heat 1 tablespoon oil. When the oil is hot, switch off the fame and add 1 tsp coarsely ground black pepper and jeera, ½ tsp grated ginger, few curry leaves and a pinch of asafoetida. Pour it in the idli atta. Mix well and make idlis as usual. This gives you softer idlis.
You can add grated carrots and any vegetables of your choice to make it even healthier.
Check the steaming time. Over steaming makes idlis hard.
Half a cup of flour gives 8 idlis