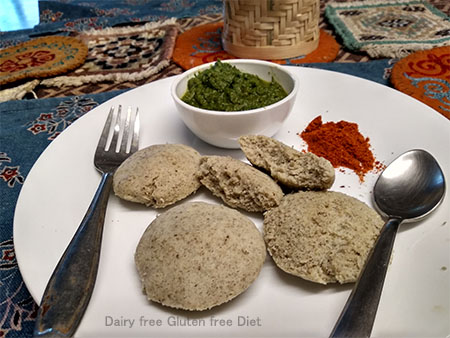 20 Feb

Mung Idli / Idli without rice

When you ask "what is the best breakfast in India?", the answer that tops the list is, "idli sambhar". This Mung Idli is a rice free version for those who are vary of including white rice in their food.

Firstly, idlis use fermented batter. That enables breakdown of minerals and vitamins and aids in digestion. Secondly, they are steamed and not fried. That makes idlis a low-calorie food. Thirdly, it's a complete food that can be had any time of the day without compromising on the nutrition. The fourth and last reason is it is suitable for any age. Right from kids to aged, idlis serve as harmless and nutritious food item.

Traditionally, rice idlis are popular. But idlis with other ingredients like millets and dals are gaining popularity thanks to awareness in health and nutrition amongst individuals.

In this recipe, I have avoided rice altogether and have used 2 kinds of whole dals—whole green mung and whole urad. I have already explained in one of my earlier posts about the health benefits of whole lentils. Whole dals are more nutritious than their split counterparts. Whole green mung is the best source of dietery fibre. Urad Dal is a good source of protein.

Needless to add that Idlis made combining these 2 dals makes this Mung Idli the healthiest breakfast.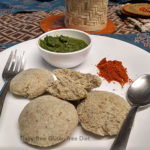 Print Recipe
Mung Idli
You can use any measuring cups for this recipe. I have used standard measuring cup.
Ingredients
½ cup whole mung dal

½ cup whole urad dal

Salt to taste
Instructions
Soak both dals together for minimum 4 hrs.

Grind together to a fine paste in a mixer.

The batter should be of idli consistency.

Leave overnight / 8 hrs for fermenting.
Serve hot with Capsicum Chatni