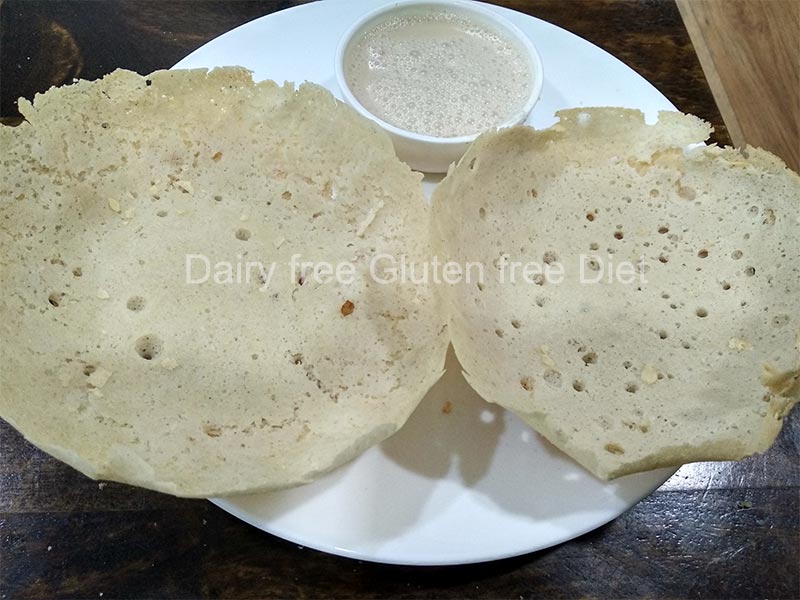 18 Nov

Jowar Aappam | Healthy Millet Aappam
Jowar (Cholam / Sorghum) Aappam
Aappam (hoppers) is a speciality from the lands of Sri Lanka and Indian States of Kerala & Tamil Nadu. Essentially fermented rice pancakes, appam is a very healthy breakfast as you can prepare it with zero oil. The crispy edges and the spongy centre make aappams an unique dish, tasty and delicious. However, as a variation I have added Jowar flour also to make these Jowar Aappam.
The origin of Appam is disputed and potential sources of origin might be Sri Lanka, says wikipedia. In Kerala, they use vegetable stew and in Tamil Nadu, vegetable kurma as accompaniments for aappam.
But in one restaurant in South, they served aappam with sweetened coconut milk which bowled me over totally. Hence I preferred to eat it with sweetened coconut milk. That's the reason I did not add coconut in the batter. I found Jowar AAppam with sweetened coconut milk the best combination.
Traditionally they used to ferment the batter with toddy. But slowly down the lane, with toddy not being available, yeast came into rescue.
But I have not used any yeast or baking powder for fermenting. I ground the ingredients in the evening and got a well fermented batter next day morning.
Lastly, I never use non-stick vessels. Hence, I made it in my cast iron kadai. However, if you like,  you can use non-stick aappam pan for easy cooking.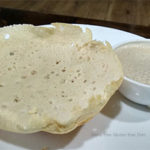 Print Recipe
Jowar Aappam
Ingredients
1/2

cup

Jowar flour

1/4

cup

idli rice

1/4

cup

raw rice

1/4

cup

whole urad dal

2

tsp

methi seeds
Sweetened Coconut milk: Take a cup of thin coconut milk. mix 1 tsp jaggery powder and some cardamom powder
Instructions
Soak both the rice and urad dal along with methi seeds for 4 hrs.

Grind to a paste in a mixer / grinder. In the final round add jowar flour and grind all together.

The consistency of the batter should be like Dosa batter.

Add salt and keep for fermenting for 12 hrs / overnight.

The batter should rise well. If it has not, give more time for fermenting.

Heat an aappam pan, add a ladleful of batter in the centre and swirl it so that the batter spreads and is thin at the edges and thick at the centre.

Cook covered on a slow fire. No oil is required.

Once the colour of the centre part changes and the sides start leaving the pan, the aappam is cooked.

Gently remove from the pan and serve with sweetened coconut milk.
Notes
The secret of a good aappam lies in the amount of fermentation. A well fermented batter gives best aappams.
The appam should be thick and soft at the centre and thin and crisp at the ends.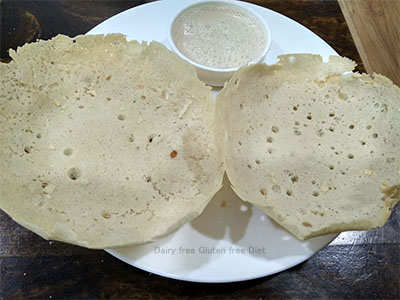 In Srilanka, Appams are served with Pol Sambol. You can try it.