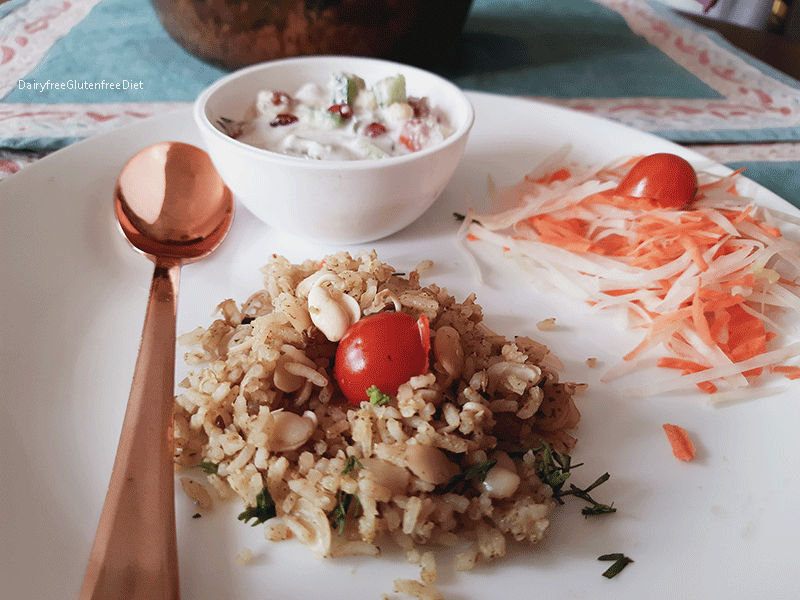 21 Jan

Vaal Pulao | Lima Beans Pulao

A healthy pulao with sprouted Vaal (Lima Beans) cooked in fresh Masala makes this delicious Vaal Pulao.

Vaal / lima beans / field beans / butter beans / mochai / pithiki pappu is a highly nutritious bean variety. The best-known varieties are pale green or cream-colored. Indian cooking mostly uses the cream coloured variety. It is generally slightly bitter and so is also known as kadve vaal (kadve meaning bitter in Marathi). But on cooking, it acquires a nutty flavour. Valache Birde is a popular dish in Konkan regions of Maharashtra. No festival is complete without using this Bean variety. Gujarati and Parsi cuisines use this beans widely in their kitchen. In south India Mochai Sundal is very popular.

The only hard part in this recipe is sprouting the beans. It requires a little planning. You have to soak it overnight or 12 hrs and keep it for sprouting for 24 hrs. Then soak the sprouted beans in water for 15 minutes. Skin comes out easily by squeezing & pressing out the inner dal with index finger & thumb.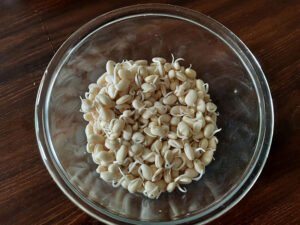 Sprouted Vaal is all the more nutritious and is low in calories and fat. It has a rich source of dietary fibres, phosphorous, potassium, Vitamins A, K & B1 and a good source of iron. One cup of lima beans contains roughly one quarter of your daily recommended iron
This variety of beans is available in fresh form during winter and dried form on other days. This recipe uses the dried ones. It goes very well with kadhi.
Try this delicious pulao with Cucumber & Pomegranate raita and a fresh salad. A wholesome & healthy meal indeed. ?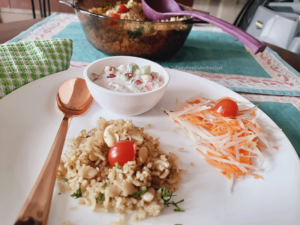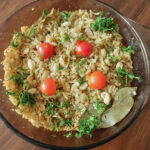 Print Recipe
Vaal Pulao | Lima Beans Pulao
A healthy, tasty and nutty flavoured pulao
Ingredients
1 Cup Basmati Rice (soaked for 2 hours)

¾ cup Sprouted Vaal

1½ cups water

salt to taste

Grind to a paste:

I medium onion quartered

½" Piece of Ginger

2 Cloves Garlic

2 Green Chillies

2 tbsp Finely Chopped Coriander

¼ cup fresh grated coconut

1 tsp garam masala

(optional)

For Tempering:

2 tsp oil

½ tsp Fennel seeds (Saunf)

2 Bay leaves
Instructions
Drain the soaked Basmati rice.

Grind the ingredients for the paste to a smooth consistency adding just enough water.

Heat 1 tsp oil, roast the Bay leaf and add the rice and sauté till the grains are separate and dry.

Remove from the pan and keep aside.

In the same pan, heat 1 tsp oil and add fennel seeds.

Roast till they leave a nice aroma.

Add sprouted beans and sauté for a while.

Add ground paste and sauté further till the paste becomes dry.

Add sautéed rice and salt

Mix everything well. Add water.

Cover and cook on a slow flame till the grains are cooked and separate.

Serve with Raita and Salad.
Notes
You can use any other sprouts for this recipe.
You can cook the rice and dal mixtures separately and mix together for a variation.